After being in this class for eight weeks and having to learn more about social media marketing and what is really is. So what really sets social media apart from other media channels, such as television, newspapers, and radio? As a form of digital media, social media is like other "non-social" digital channels in that information is communicated via electronic and technology-enabled means. However, four defining characteristics set social media apart from non-social digital media, social interactivity, Openness and flexibility, Fast-paced flows of information, Constant innovation, and evolution.
The twelve topics that we had covered were the social media revolution, Connected Customers and Social Interactions, Social Media Audit, Social Media Metrics, Strategic Usage of Social Media and Strategy Planning, Managing Social Media Communications and Planning Cycles, Designing Content for Social Media Communications, Using Paid Social Media – Advertising on Social Media Platforms, Using Earned Social Media – Seeding and Viral Marketing, Marketing Research Using Social Media, New Product Development and Launches Using Social Media, and Managing Customers Using Social Media.
Social media has been around since the early 2000's, the first social media site to reach a million monthly active users was Myspace – it achieved this milestone around 2004. This is arguably the beginning of social media as we know it. Facebook's rise to become a household name around the world is a big part of a massive and fundamental shift in how people communicate, interact, and share experiences and information with each other. Facebook, along with a plethora of other socially interactive digital platforms, communications services, websites, and apps, has sparked and continues to drive the social media revolution.

It just seems like yesterday I was sitting in my room with my sister and cousin downloading Instagram which for the people who don't know, it's an American photo and video sharing social networking service founded by Kevin Systrom and Mike Krieger. In April 2012, Facebook acquired the service for approximately US$1 billion in cash and stock. Now I look forward and see how far Instagram has changed and the aspects of social media marketing.
https://www.businessinsider.com/aim-myspace-club-penguin-social-apps-popular-2010-decade-2019-11
One thing I found interesting was when I was reading about the three different audits which include…
Paid media is any social media activity for which a company pays. Examples include social media advertising and paying to increase the reach of content on social media platforms.
Owned media is any social media activity that occurs in social media channels a company control. Examples include content posted on a brand's Facebook page or Twitter account and company blogs.
Earned media is any social media activity that occurs in social media channels a company does not directly control. Examples include online word of mouth (generally), customers' tweets mentioning a brand on Twitter, YouTube video user reviews, Instagram posts created by consumers to demonstrate their usage of brand's products, and consumers' posts about a brand's products in various online discussion boards or forums.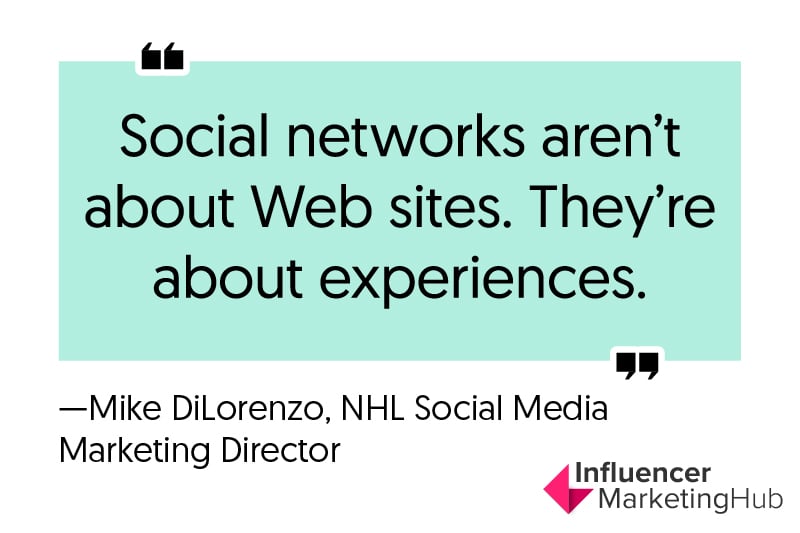 One other thing I found interesting after reading the last chapter about managing customers using social media is that with the wide acceptance of social media as a way for people to communicate and share information, companies now have to deal with a new phenomenon—customer feedback on social media. Such feedback can come in many forms. For example: Reviews (e.g., hotel reviews on Tripadvisor.com), Comments (e.g., posts by customers on a brand's Facebook page), Questions and requests (e.g., tweets asking a brand-related question or making a product-related request). You have to always make sure your responding the best to the customers with enough information, being respectful, thanking them, and much more.
https://ourworldindata.org/rise-of-social-media
The last thing I found interesting was about Delta was that the company encourage customers to tweet @Delta (previously it was @DeltaAssist but they changed this in early 2016) to get real-time support from customer service/reservations agents who can answer questions about bookings, help rebook your flight if you miss a connection, tell you about checked-baggage limits and fees, and handle many other service-related inquiries. Is setting up such an operation worthwhile? In other words, could such customer support via social media be driving value for both the company and customers?
After these 8 weeks I think that there is a lot of stuff that I will be able to take from this class and apply to my future. I had researched about social media in the future and social media marketing is here to stay and grow. With the rise in popularity of AI-powered chatbots, augmented reality, and social commerce, many marketers are using social media as an effective marketing and sales generation tool, and you should do the same. I'm excited to see what happens in the future and using all the stuff I learned in these past weeks in my future career! What did you mostly enjoy learning about throughout this class?