There is no doubt that there are a lot of stereotypes that Millennials, like myself, have to debunk or rectify. Personally, I have to clarify stereotypical notions of entitlement, narcissism, and even being a tech savvy multitasker. Yes, who would have thought I'd have to correct the negative stereotypes as well as the positive ones that seem to commonly describe my generation. Being a "Digital Native" may describe many others in my generation. Unfortunately, I do not fit the mold.
Call it being an "old soul" or call it "being a 90's baby who grew up with no technological devices beyond a PlayStation II", but having access to the internet, and being active on social media were two separate entities while I was growing up. Throughout my twenty-seven years, I have maintained the same Facebook account that I initially activated my Freshman year of high school, and after beginning to recently pursue a degree in marketing, have also gained a LinkedIn, Instagram, and Pinterest account. But before you read that statement and nod in approval of my recent embracement of various social media channels, I should clarify that all I have done on these platforms is create a profile.. I know, but it's a work in progress.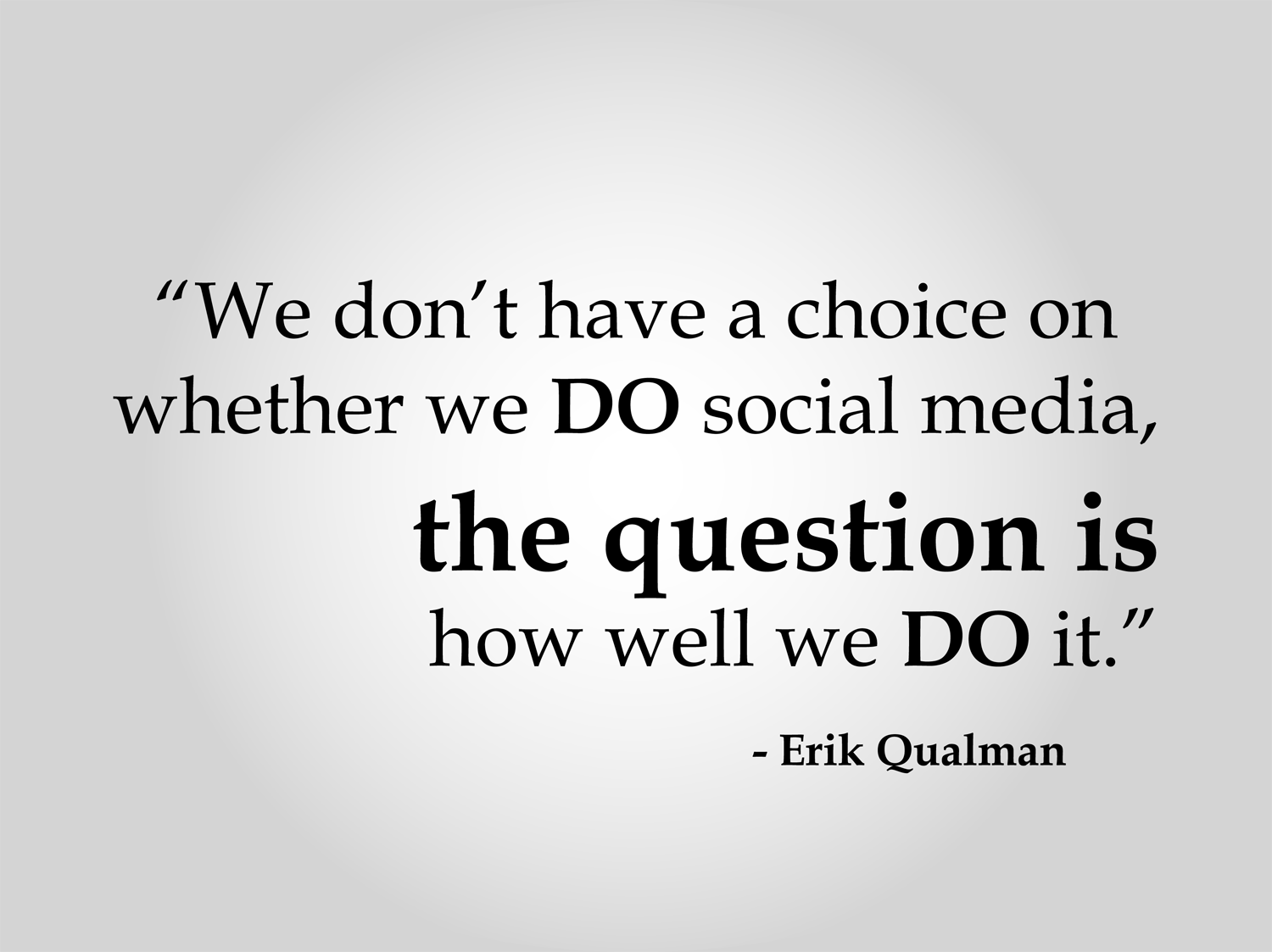 When it comes to social media, I am attempting to live up to the standards that my intelligent, savvy, and technologically-skilled peers have so effortlessly set. Studies have shown that Millennials switch their attention between media platforms like laptops, tablets, smartphones, and television 27 times per hour on average. I find this fact fascinating given that I can't even switch my attention while focusing on my plate of dinner, eating one food group at a time before moving onto the next. (Unless of course it's mashed potatoes, I'm still human). Other studies have indicated that some Millennials have over 1,000 Facebook friends, which companies utilize to act as their "Company Megaphones." These expectations of Millennials being tech-savvy multitaskers that will boost company engagement among consumers are big shoes to fill.
So, am I the one Millennial who has dropped the ball on this whole technology thing? Am I going to be trusted more with handing out coffee at my place of work rather than knowing how to make a "Tweet", or whatever "kids" and technology do these days? If so, I have sorely miss-stepped into a career of social media marketing.  At least that's what I thought.. But as research and the conversations around Millennials have been starting to change, they are slowly coming down from the negative and technical genius pedestals that they have been placed on.  No, we don't have inferior social skills because we favor interacting on social media.  Have you observed any college student, no matter what the generation? Our phones simply allow us to know where the party is sooner.  No, we don't have intrinsic knowledge as to how to miraculously fix your computer.  And no, we may be more likely to multitask, but that doesn't necessarily make us more efficient multitaskers. (Wow, that felt good to say out loud.) 
It's interesting to hear the expectations that are placed on my generation in terms of social media mastery.  I for one have definitely taken on that pressure to be tech savvy as part of my identity, even though it appears to be not as "masterful" as most companies may prefer it to be.  However, I am comforted in knowing that recent research has shown that I'm actually right where I need to be. Even companies understand that everyone is only human, and are intrinsically made not with the ability to build computers, but in making mistakes and needing patience.  For a small town girl who started with the basics of searching My Chemical Romance music videos on YouTube, to now officially mastering Facebook, and embarking on the adventure that is known as Instagram, I'd say that social media is continuing to prove its growing importance in my life, and the lives of many.  The only difference is that I am conquering each one at my own pace. 
Resources:
Maximizing Millennials: The Who, How, and Why of Managing Gen Y – News | MBA@UNC
Millennials stand out for their technology use | Pew Research Center
Millennials as Digital Natives: Myths & Realities (nngroup.com)