"Quality is not an act, it is a habit" –Aristotle
Introduction:
When reading through both chapter 3 and 4 I felt that one of the easiest questions Iv ever had to answer was being brought up, and not until reading these two comparative chapters did I realize how much it went into having a brand. When it comes to longevity of a company it comes down to quality, not quantity. Of course in certain aspects of business it does come down to quantity, but not when it comes to image. Through this blog I will be in a way putting some of the questions and topics into a sort of hierarchy that will reflect how reaching the ultimate goal of quality and disregarding quantity(to a limit) is the most important part of a social media audit and assessment.
To start of this post I would like to go over a few of the questions from the general overview of the social media audit. First off the main question is what objectives are you trying to reach. This being the biggest question, I'd like to relate it to three of the four "P's" of marketing which I believe are the three cornerstones for marketing on social media platforms in relation to a brand. The first P is, product, Though the ultimate goal is to have a measurable metric to show success, but coming from a marketing standpoint the first goal needs to be establishing value of the product or service that you are promoting. Of course putting a mediocre campaign about how many different products or services a company can provide on as many social media platforms is one tactic, but creating a value of the product(brand) will be something that lingers in the mind of consumers. I believe this lingering view of quality will establish buying this product and being part of this brand a goal and an achievement of the consumer.
https://www.entrepreneur.com/article/240350
https://www.forbes.com/sites/alicegwalton/2017/06/30/a-run-down-of-social-medias-effects-on-our-mental-health/#8bbc75a2e5af
The next two of the P's that I would like to talk about are Place and Promotion which in the context of quality over quantity go hand in hand. As to not get fixated on the countless metrics that can be used to establish value of a social media marketing campaign, guarantee a quality placement and promotions are being used. This may be a difficult task without focusing on research and metric measurements from previous social media marketing, but is probably why only 15% of senior markers can quantitate social media metrics. The need to have individuals who are versed in social media branding and have roots in social media are the ones that need to be targeted for the placement and promotion in regards to social media marketing.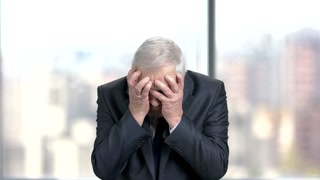 Conclusion:
In conclusion, weather its establishing a value of time or money into social media or trying to quantitate its relevance, the most important thing remains quality. Establishing a quality in both a product and how its presented on social media is the only way to guarantee success, allowing successful action instead of reaction.